Posted by Pure Cosmetica on 23rd Mar 2022
Get the lush, dewy skin you want. Right now.
---
"How do I fix my dry skin?".
It's one of the most commonly asked questions at Pure Body Luxe HQ. And it's no wonder – scientific studies suggest plant-based oils are highly beneficial when it comes to treating and protecting dry, thirsty skin.
Skin oils are fabulous for dry skin types for many reasons! Not only can you cut your normal moisturizer with a few drops to boost hydration year round, 100% natural oils can also help to soothe sensitive skin, all while leaving a covetable dewy finish.
Read on to learn how our plant-based skin care oils can can help fix your dry skin.
---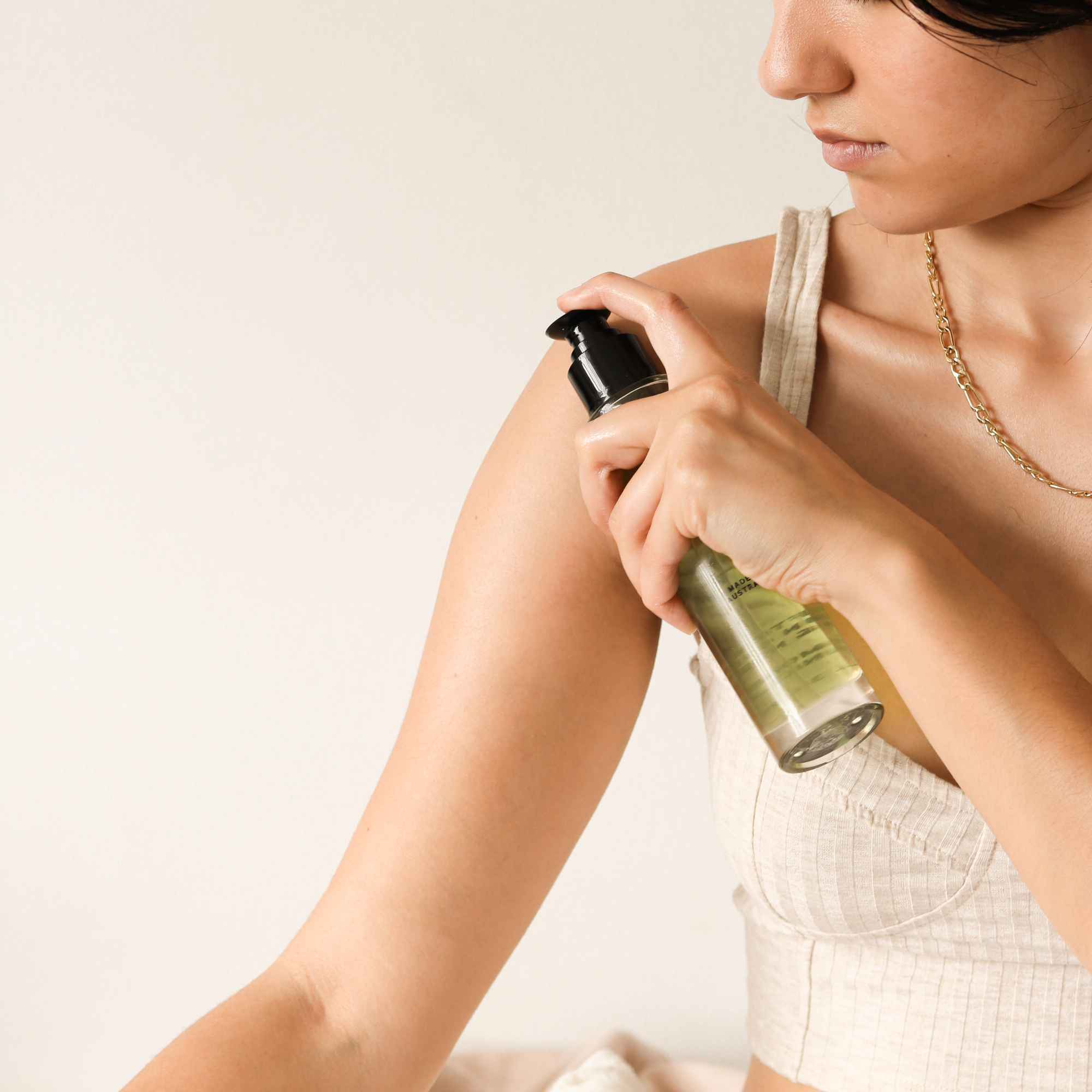 Dry skin vs dehydrated skin
First things first.
Dry skin is skin that has been stripped of its natural oils, while dehydrated skin is often crying out for water.
Because it lacks H2O, dehydrated skin tends to look dull and feel tight even when you moisturise. Oils are still greatly beneficial for dehydrated skin, it's just that you'll want to look at pairing them with a humectant-based serum or moisturiser, which draws water into the skin.
With dry skin, a lack of natural oil can result in a parched, flaky appearance. If this is you, look for a deeply hydrating oil, like our moisture surge NOURISH Face and Body Oil, which penetrates into the skin while still allowing it to breathe.
Dry skin adores ingredients rich in essential fatty acids like argan, shea and jojoba. These ingredients mimic the skin's natural barrier to help protect the skin against becoming dehydrated, all while leaving your complexion looking and feeling fresh.
Depending on the products you're using, you might like to cut your serum or moisturiser with a few drops of plant-based oil (the oil will help it emulsify and absorb more effectively).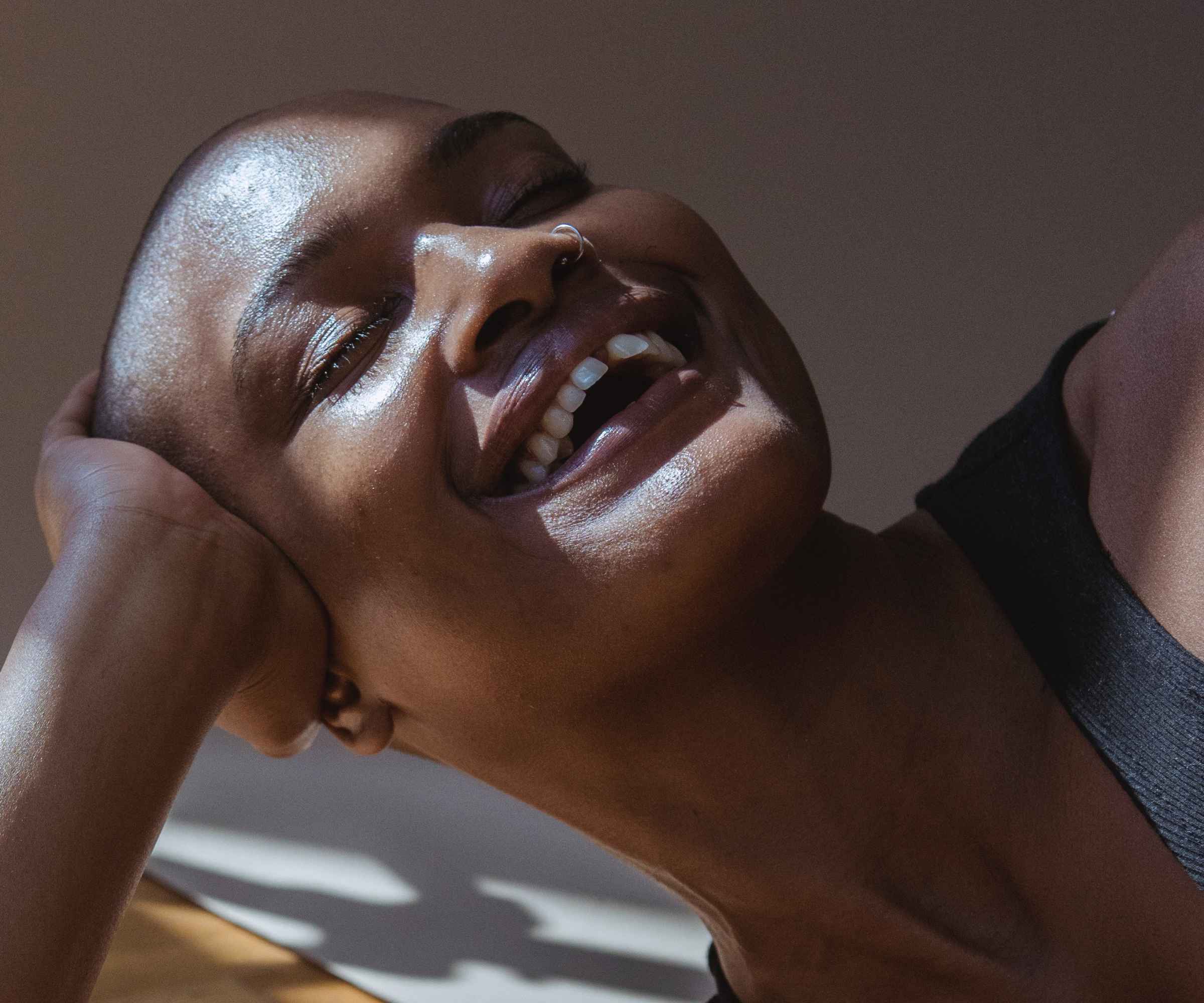 Know your skin type
When starting to look for a face or body oil, your skin type should be your main guide.
Clogged pores and excess shine generally indicate an overproduction of sebum, while flaky, rough or tight skin usually indicates a lack of it.
Perhaps you've spent years trying to crack the code on how to get rid of pimples or calm a sensitive, red complexion only to find that your current skin state is parched?
The great news is that a good quality skin oil won't leave you with blemishes. The historical culprit for this type of congestion is cheap mineral oil, which has very large molecular structure, and can clog your pores.
To know you're getting a quality oil, check the ingredient deck – if it's made up of 100% natural oils like olive oil, rosehip oil and argan oil, you're onto a winner.
Plant-based oils contain roughly the same size molecule of your skin's natural sebum, which means they easily absorb into your skin. No matter what your skin type, they won't sit on the skin's surface, clogging pores and creating an oily mess.
Skincare routine tips for dry skin
Use your skin oil in combination with your other skincare products to help more deeply absorb skin-loving ingredients


Dry or more mature skin types can typically can use oils morning and night for hydration and nighttime repair


Try applying a humectant-based serum first (to bind water to the skin) before sealing it in with a facial oil, then applying your moisturiser


Pure Body Luxe oils are formulated to use all over the face and body, so any excess can be applied to hands/cuticles, elbows, knees, feet, and even hair!


Using our Face Oil Serums as your makeup primer is also a great way to get glowing skin


Apply your oil when skin is still damp; this will help dry skin not get dehydrated.
Use skincare oils
Skincare oils are a great alternative to your normal face or body moisturiser.
Our fabulous NOURISH Moisture Surge Oil drenches the skin with its blend of oils like Frankincense for healthy cell production, and Mandarin to calm and unwind.
Every skin is unique. Your skin care needs will depend on a range of personal factors. It's advisable to have your skin checked by a professional every 3 months.
Simplify Your Face Skincare Routine
Protect your skin's microbiome by simplifying your skincare with our face skincare staples made with natural ingredients and botanical oils – leaving your skin feeling smooth and refreshed.